New Life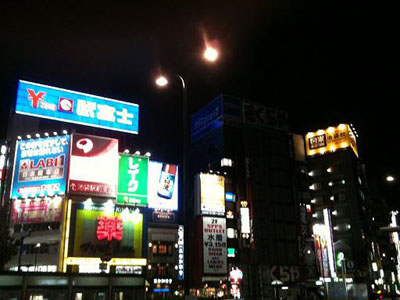 As many customers of"Melting Pot"know, I have been looking forward to moving to an apartment for a VERY long time! My friend and I went to the real estate agent after golden week and searched very hard for 6 hours until we found the one that we wanted! As soon as we stepped inside the building to check it out, we knew right away that this was the one for us! We moved in on June 1st.
The apartment is on the second floor and is a 2LK. The 2 rooms are very nice, fashioned after the japanese style, and the size of both are 4.5 mats. Also the kitchen and shower are REALLY big and are done in a very modern style!
There are also some things that I need to buy. For example, curtains, a carpet, and FOOD! So yesterday my friends and I went to Ikebukuro to do some shoping! But we got tired of walking around and going in and out of stores so we ended up going to SAIZERIYA, and we relaxed and ate about 5 PIZZAs!
I`m really looking forward to my new life, and I`m having so much fun!
-- James :)