Hi Everybody!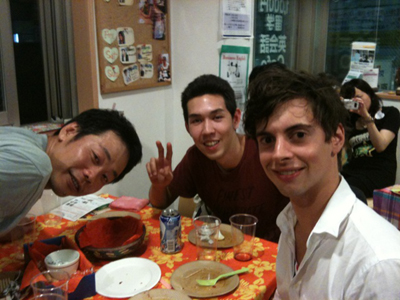 Hi Everybody! This is James.
How are you? I hope that you're all doing good!
Last night we had the September Talk Party, and it was really fun!
It was great to see so many different people come! Our new staff members
'Matt' and 'Aliyah' also joined in on the party, and they had a really
good time too!
It was a very enjoyable party for everyone! Have you met Matt and Aliyah?
If not then please come to Mltpot for a visit sometime soon!
They are wonderful people and a great joy to talk with! We're also having a party on the 24th for those who are interested.
If you would like to come then please make a reservation.
I hope to see many of you there!
Please take care everybody, & I hope that the rest of this summer will be
wonderful for you all!
May you do many wonderful things and have many many wonderful experiences! Goodbye & take care! James